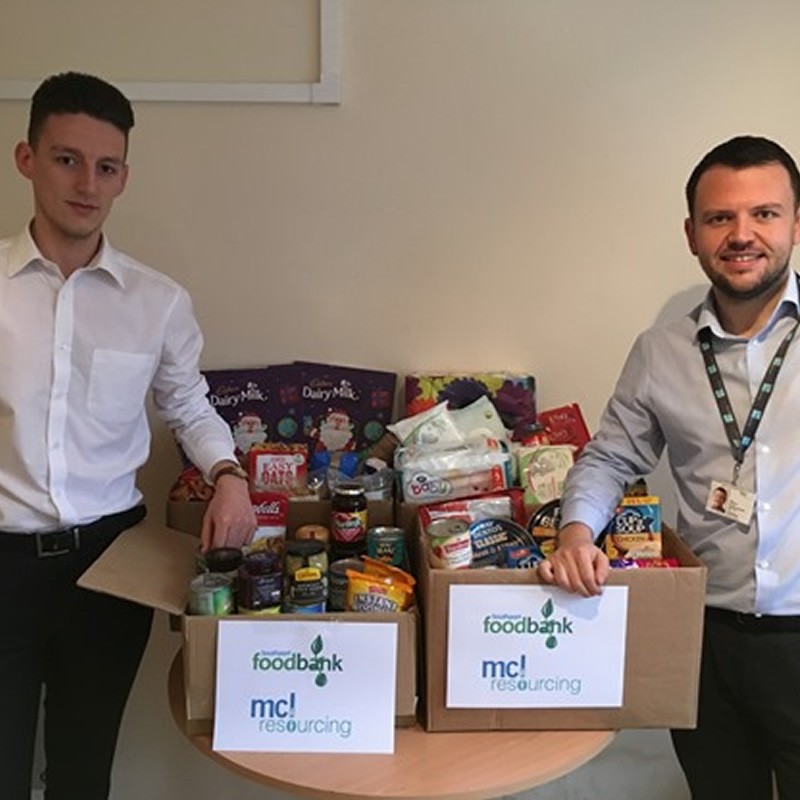 Festive Fundraiser Supports Local Families in Crisis
Posted on 02 Dec 2016
Recruitment specialist MCL Resourcing has presented Southport Foodbank with a large donation of food and toiletries. Employees at MCL Resourcing, based at 81 Eastbank Street, showed their support to local families in crisis by donating over 100 non-perishable food items and toiletries.
In the run up to Christmas, staff at MCL Resourcing added a few extra items to their trolley when doing the weekly food shop to support the company's appeal. Employees donated food items including pasta, rice, tinned meals and biscuits, as well as toiletries including nappies and baby wipes, to help local families that are struggling financially this winter. The appeal generated over 100 items, filling four large boxes, which were gratefully received by Southport Foodbank.
Southport Foodbank supports vulnerable people in need of food. They provide food parcels to people that are temporarily unable to provide for themselves. MCL Resourcing's donation will help the food banks to meet the growing demand for their services, especially in the winter months.
Richard O'Donnell, Managing Director at MCL Resourcing commented "We are pleased to be able to support our local Foodbank in the vital work that they do to provide support to local families in crisis. The rising cost of food and fuel means more people living in poverty in the UK are relying on emergency food supplies from Foodbanks to help them survive. Through our food appeal we wanted to do our bit to support those in need in our local community to help give people access to food supplies over the festive period."
Back to News
CONTACT MCL RESOURCING
Our team are happy to answer any enquiries