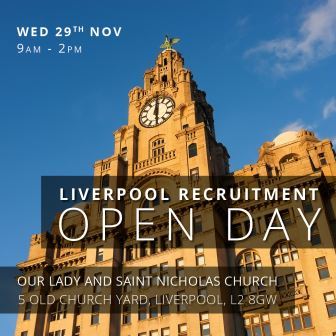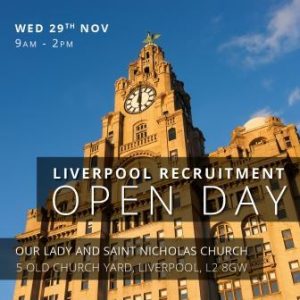 Liverpool Healthcare Recruitment Event – 29th November 2017
Posted on 20 Nov 2017
MCL Resourcing is the leading healthcare recruitment agency with Head Office in Southport. Due to an exciting period of growth we are looking for number of experienced Healthcare Assistants and Nurses within Chorley and the surrounding areas.
We are delighted to announce a Recruitment Open Day on Wednesday 29th November 2017 between 9am and 2pm which will take place at Our Lady and Saint Nicholas Church, 5 Old Church Yard, Liverpool , L2 8GW.
We are inviting for open days experienced:
Healthcare assistants
Senior Health Care Assistants
Nurses
Kitchen Porter
Cleaners
Chef's and Cooks.
To be successful for Healthcare Assistant role you would require minimum 6 months of healthcare experience in working in care or nursing establishments.
To be successful for Nurse position, you would need to be fully qualified and hold valid in date NMC PIN.
To be successful for Chef/ Cook position, you would need to be experienced, hold valid in date Food Hygiene Certificate Level 2 and Catering Certificate.
In your new role you will have a good choice shifts (day, mornings, evenings, night shifts), flexibility to pick hours of work what suits your life style, all essential mandatory training paid for, uniform will be provided free of charge and you will receive on-call 24hrs support.
On Open Day you would need to supply us with:
Proof of ID
Proof of National Insurance Number
2 x Proof of address issued in last 3 months (Council Tax bill will be accepted)
Current CV
DBS Certificate if you have subscribed with it to DBS update service
Details to obtain 2 references
All roles are subject to enhanced DBS disclosure.
If you are interested please Apply Now! And call our office on tel. 0844 770 6125 to confirm attendance. The interview/registration process will take 30-40mins.
Back to News
CONTACT MCL RESOURCING
Our team are happy to answer any enquiries