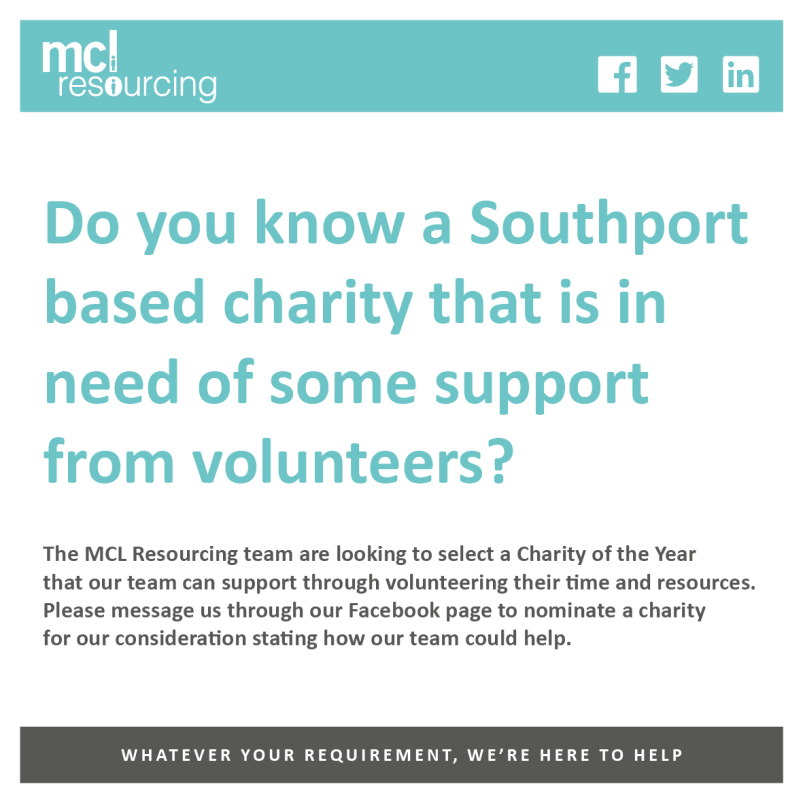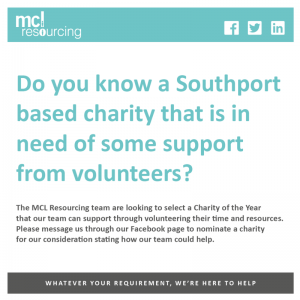 Nominate a charity today!
Posted on 18 Sep 2017
Do you know a local charity looking for support from volunteers? MCL Resourcing is currently looking for nominations from charities based in and around Southport, Merseyside that our team could provide support to through volunteering their time and resources. We are looking for a registered charity that we can support as our Charity of the Year in 2018. As our chosen charity, our team of recruitment specialists will be allocated time away from their work duties to volunteer for the charity. Our fundraising activities for the year will also be focused on supporting our chosen charity.
To be considered, the only criteria is that the charity must be based locally to Southport, Merseyside so our Eastbank Street office team can volunteer their time to support the work of the charity. To nominate a charity, please send a private message to MCL Resourcing's facebook page – https://www.facebook.com/MCLResourcingUK/ – stating the name of the charity, a contact name, email and phone number and briefly describe what our team can do to help support the work of the charity.
Back to News
CONTACT MCL RESOURCING
Our team are happy to answer any enquiries