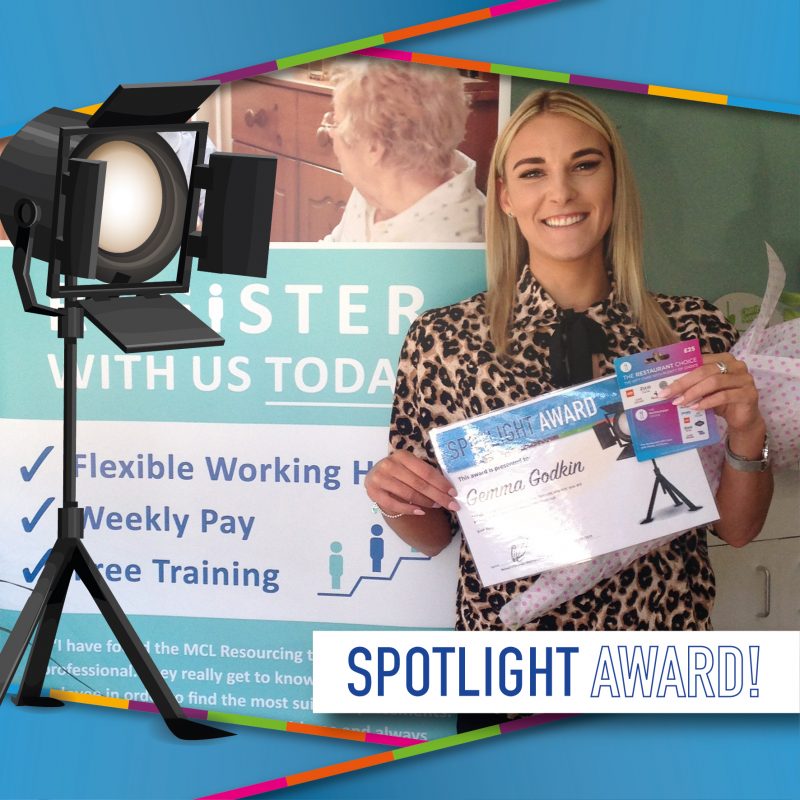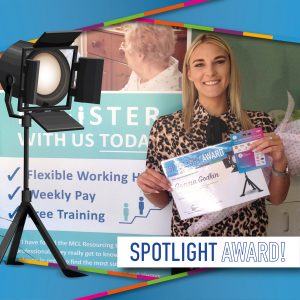 Our latest Spotlight Award
Posted on 16 May 2019
Congratulations to Gemma Godkin, our Placement Co-ordinator at MCL Resourcing who has received our latest 'Spotlight Award'.
Gemma has received excellent feedback from one of our clients, complimenting her helpful attitude and positive approach to work.
A huge well done to Gemma who has been presented with some flowers, a certificate and a gift voucher to say 'thank you!'.
Back to News
CONTACT MCL RESOURCING
Our team are happy to answer any enquiries